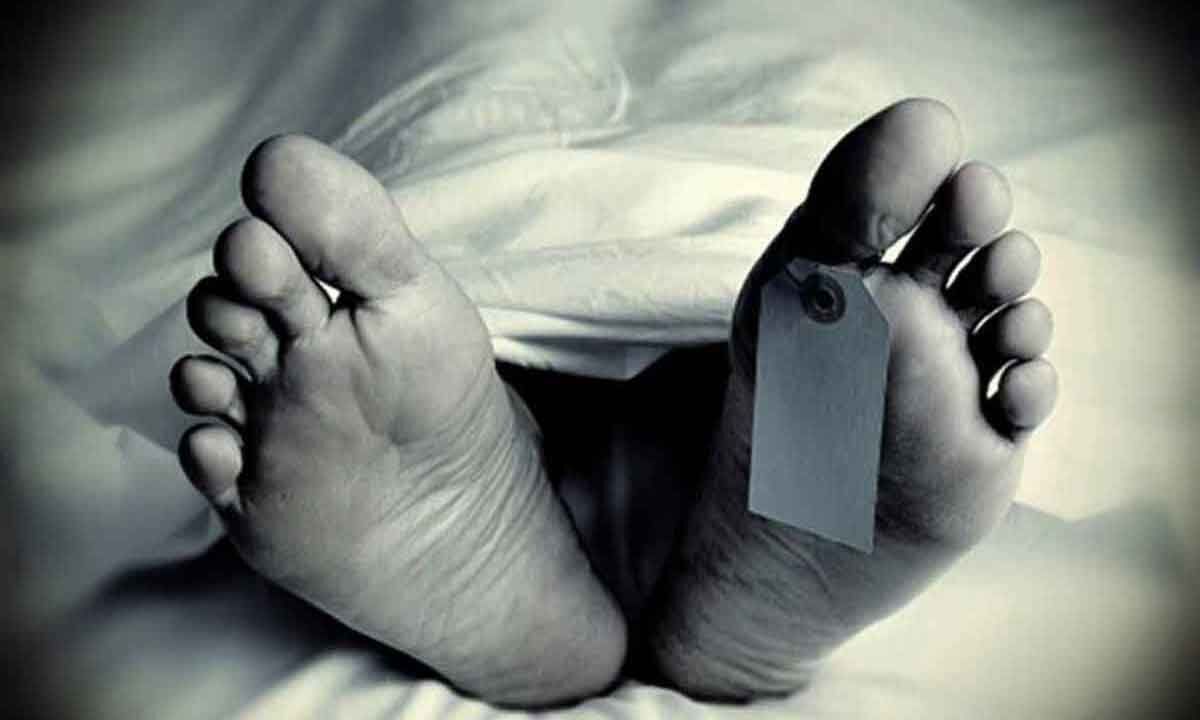 Nizambad:A family of four, including two children, were found dead in a hotel room in Nizamabad on Sunday. It is suspected that Suryaprakash fed his wife Askhaya and daughter Pratyusha and son Adwait poison and then ended his life by hanging.
According to the police, a Hyderabad estate agent Kothakonda Suryaprakash and his family stayed at a hotel in Nizamabad. As none of the family members left the room until Sunday afternoon, the hotel management informed the police. Police discovered four bodies after forcing the door open.
There were a few pieces of cake in the room and police suspect Suryaprakash mixed poison in the cake and fed the family.
Suryaprakash was from Adilabad and married Akshaya. He used to manage the petrol bunker in Adilabad. Later he sold all his properties and moved to Hyderabad. He bought an apartment in Rayadurgam.
He travels to Nizamabad frequently as most of his relatives live here. He came to Nizamabad with his family on August 4 and stayed at a local hotel. They had visited their relatives. Hotel management said the family had not been out of the room since Saturday night.
Referring to a few points in a letter, believed to have been written by the deceased, Nizamabad ACP Venkateshwar said that Suryaprakash had disputes with his business partners, who registered his real estate properties and had his checks and promissory notes. The letter stated that his partners threatened to give him more money otherwise to die, so he decided to end his life.
A file has been registered and an investigation is underway.