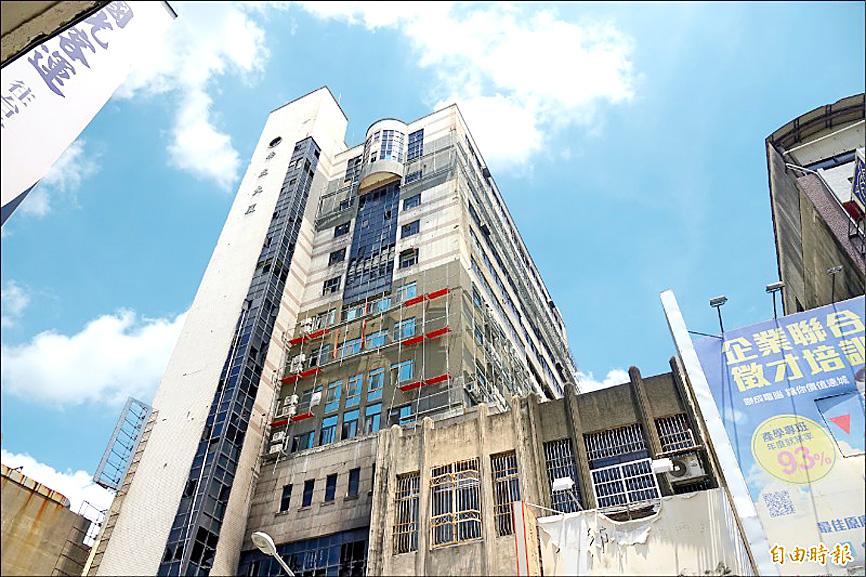 By Wu Shu-wei and Jason Pan / Staff Reporters
Changhua County government officials were found primarily responsible for the deadly fire at a commercial building last year, with penalties to be announced later, a Control Yuan report said on Wednesday.
Control members Yuan Yeh Ta-hua (葉大華) and Pasuya Poiconu released the report after completing an investigation into the Chiaoyu Building fire in Changhua that occurred on June 30 last year, which killed four and injured 22.
Those who died were three guests of an upstairs hotel and a firefighter.
Photo: Liu Hsiao-hsin, Taipei Times
The 30-year-old building has undergone numerous internal renovations, added structures and other modifications, which have not been inspected by government agencies for fire code and safety compliance, Yeh said, adding that the fire was the fourth in its history.
The fire burned for nearly nine hours after it was likely ignited either by a failed electrical outlet or a lit cigarette on a second-floor staircase. The flames spread rapidly through the ventilation ducts, primarily affecting the Passion Fruit Hotel on the sixth through ninth floors.
The business was then operating as a COVID-19 quarantine hotel.
The fire was caused by a series of mistakes and a lack of government oversight, and hotel management failed to adopt fire prevention measures or follow safety rules, Poiconu said.
Government officials and fire inspectors also failed to inspect the facility, he added.
"It is unfortunate that it took a deadly fire to reveal the shortcomings, negligence and dereliction of duty," Poiconu said.
Firefighters should receive enhanced training and follow best practices from safety agencies in Japan, the United States and the United Kingdom, he said, adding that this would include new equipment and training.
The investigation consisted of on-site inspections, interviews, and reviews of data and reports.
"We found the numerous security code violations and illegal registry changes for the upper floors, which were officially for residential use," Yeh said, adding that a business license was not applied for.
The building also had no escape routes, which county government officials should have identified, Yeh said.
Comments will be moderated. Keep comments relevant to the article. Remarks containing abusive and obscene language, personal attacks of any kind or promotion will be removed and the user banned. The final decision will be at the discretion of the Taipei Times.