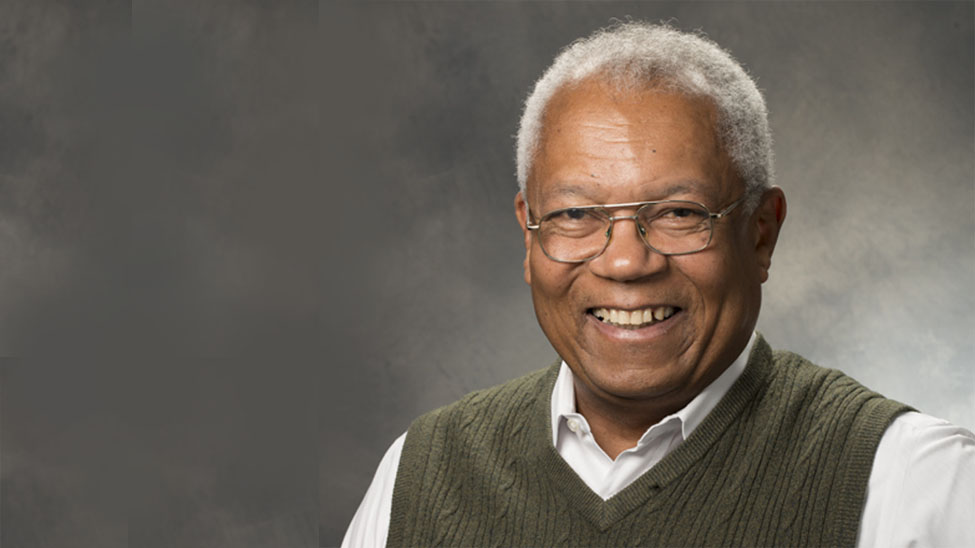 Picture
Faculty Spotlight: Andrew O. Coggins, Jr.
Department of Management and Management Sciences
We sat down for a Q&A with Professor Coggins from the Department of Management and Management Science, who joined Pace 12 years ago. We learned about his naval career, research interests, teaching style and how he became an international expert in the cruise/shipping industry.
Why management?
I'm interested in the cruise industry, which is part of the tourism industry. I could have studied the industry from a historical or financial perspective, but management understands current operations and issues.
Why Lubin/Pace?
My PhD and previous teaching experience was in Hospitality and Tourism Management (HTM) and HTM is a concentration within the Department of Management. I also chose Lubin/Pace because I was returning to the United States after teaching in Hong Kong and wanted to be close to my aging father in White Plains. Also, I knew Professor Claudia Green, PhD, from my time at Virginia Tech.
What are your interests/areas of research?
Travel and tourism management, focused on the cruise industry, transportation, hotel design, maritime industry
Why is it important to advance research in this area or areas?
The hospitality industry is the biggest or the second biggest industry in the world and people should be aware of it. Almost everything we eat, use, wear – or their raw materials – has, at some point in the process, traveled on ships. The shipping industry makes our way of life possible and most people don't know it.
Almost everything we eat, use, wear – or their raw materials – has, at some point in the process, traveled on ships. The maritime industry makes our way of life possible.
What are students learning in your class?
All my classes include team projects and a presentation. When possible, I try to give my students a chance to express their creativity through projects, like converting a brownstone into a hotel or restaurant or planning a cruise from New York. and the design of its brochure. When the project involves in-depth reporting on specific companies, I hire a librarian to teach how to search Pace's business databases.
Discuss your professional journey and its impact on how you teach and what you teach.
I am a retired United States Navy Commander with maritime, international, and diplomatic service. I am also a cancer survivor. Overall, I bring a different perspective to the class. My teaching style is relatively laid back with a strong emphasis on learning over grades. I work hard to make sure my students learn and pass the course.
What challenges did you have to overcome to get where you are today?
The challenges I had to overcome were: learning to swim, being an African American naval officer in the 1970s, successfully completing the Admiral's Staff Course at the Force Staff College German Armies in Hamburg, completing my MSM at Boston University in Brussels while working full time, establishing myself as a respected expert in the cruise/shipping industry, completing my PhD after leaving the Navy with a daughter at a private liberal arts college and battling Hodgkin's lymphoma.
Which triumph are you most proud of?
I am most proud of my family, the students I have helped over the years, my silver cross of honor from Germany, my thesis – "What makes a ship to passengers a legend?" And to have received the award for best international article by Internationale Tourismusboerse Berlin (ITB), the world's largest annual travel trade show, in 2006.
What is the most important lesson you would like to pass on to your students?
Perseverance. Be like a ship in a storm: keep going, even if you have to slow down, keep going, don't sink!
What does #LubinLife mean to you?
Working at Lubin means working with fantastic students. I love the diversity of the student body and being able to help my students achieve their dreams.
You are an internationally renowned cruise industry expert whose expertise has been sought out by major media outlets including MSNBC, The New York Times, and NPR. Where does your passion for the industry come from?
As far back as I can remember, I've loved ships. My father and three of my grandparents came to this country on ships. My maternal grandmother even made two transatlantic crossings during the First World War. I guess it runs in the family. I love all ships, but I'm especially passionate about passenger ships. I guess it's because I like people.
Lectures Professor Coggins teaches:
BUS 101: Contemporary commercial practice; MGT 150: Managerial and organizational concepts; MGT 208: Travel and Tourism Management; MGT 306: Quality of Service Management; MGT 307: Hotel Management; MGT 310: Hotel Safety and Security; MGT 311: Design and management of hotel facilities; MGT 313: Cruise Industry Management; MGT 340: International Management; MGT 393: Hotel internship; MGT 394A: Management internship; and UNV 101: Introduction to University Life.
Get in touch:
www.pace.edu/lubin/faculty-profile/acoggins