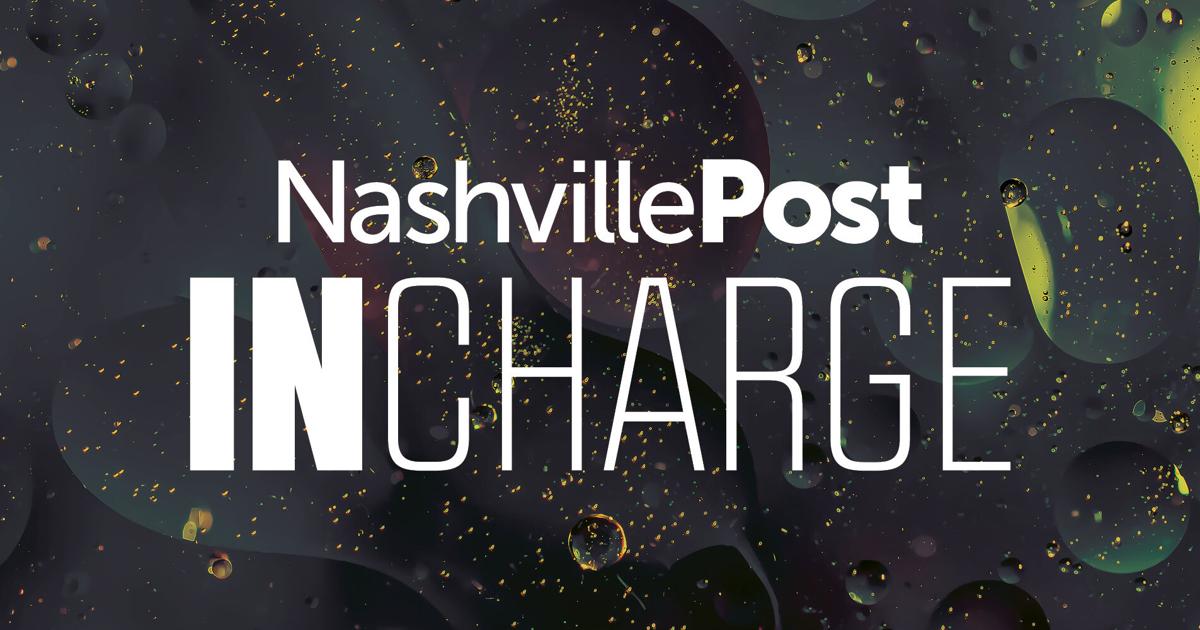 The effects of a tumultuous 2020 were still evident in 2021. Today, the region's business, political and civic leaders are helping usher their organizations into a new era. Let's hope this 13th edition of the In Charge list does not bring bad luck. Those in it embody what it means to be "responsible," and it will be up to them to ensure that the city and state continue their collective trajectory forward.
See In Charge lists for other industries here.
---
Joe Chambers — Founder and Director, Musicians Hall of Fame: Oversees the museum based in the City Auditorium which exhibits instruments owned and played by well-known artists and backstage session musicians. Former songwriter who inducted into the First Class of Cultural Attraction in 2006.
Jan Freitag — Senior Vice President of Lodging Insights, STR LLC: Known for his work with local and national media providing data relating to the hospitality industry. He is also National Director, Hospitality Analytics, for CoStar Group.
Henry Hicks— President and CEO, National Museum of African American Music: Leads a non-profit organization that unveiled a 56,000 square foot cultural attraction at Fifth + Broad. Was a member of the White House in 1998 under then-President Bill Clinton.
Steve Hinkley— President and CEO, Adventure Science Center: has been running an educational attraction since July 2017. A graduate of Tufts University, he previously oversaw the Wolf Museum Of Exploration + Innovation in California.
Amanda Hite — President, STR LLC: With the company since 2006, as President since 2011. The former head of the Nashville-area Chamber of Commerce is a member of the boards of directors of the American Hotel and Lodging Association, the US Travel Association and the Executive Council of Women in Lodging.
Ashley Howel— Executive Director, Tennessee State Museum: Took office in 2017 and oversaw the move to a new home in late 2018. Previously worked at what is now the Frist Art Museum.
Howard Kittel— President and CEO, Andrew Jackson's Hermitage: Previously served as Executive Director of the Shenandoah Valley Battlefields Foundation. In 2021, won the Spirit of 1812 award from the National Society of the United States Daughters of 1812.
Jeff Lane— Owner, Lane Motor Museum: Established cultural attraction, specializing in unusually designed European vehicles, in the former Sunbeam Bakery warehouse in 2002. LMM offers over 20 cars from the Czech automaker Tatra.
Bill Miller— Owner, Johnny Cash Museum, Nudie's Honky Tonk & Patsy Cline Museum: Opened Cash Museum in 2013 and later added downtown attractions Nudie's Honky Tonk, Cline Museum and live magic venue House of Cards. In 2018, he purchased the Skull's restaurant building where he plans a Frank Sinatra-themed bar.
Dee Patel— General Manager, The Hermitage Hotel: In post since 2019 and with a city center hotel since 2004, rising from the initial role of Room Manager. Oversees the hotel and its Drusie & Darr and The Pink Hermit.
Colin Roseau — President and CEO, Ryman Hospitality Properties: The company that owns the Grand Ole Opry, Ryman Auditorium and WSM radio station. In late 2021, RHP announced that it would reinvigorate its efforts to acquire Block 21, the entertainment complex housing Austin City Limits.
Rob Schaedle— Managing Partner, Chartwell Hospitality: co-founded a hotel development entity in 2003, then built and then sold Hilton Garden Inn to SoBro. The company developed the Capitol View site with a 10-story Hampton Inn and is now focused on opening the Hilton Conrad at Broadwest in Midtown.
Rick Schwartz— President, Nashville Zoo: Leader of an exotic animal park that now welcomes more than a million visitors each year.
Steve Smith— Owner, Tootsie's Orchid Lounge: Man behind Nashville's most legendary honky-tonk who also co-owns Rippy's, Honky Tonk Central and The Diner. In 2018, opened a four-story Fourth and Broadway building housing a Kid Rock honky-tonk.
Butch Spyridon — President, Nashville Convention & Visitors Corp. : Arguably the city's most outspoken tourism advocate. Helped lead efforts to see Music City Center come to fruition. Was a key figure in landing the 2019 NFL Draft event that captured national attention.
Charles Stark— President and CEO, Music City Center: Oversees the massive SoBro convention center. In office since March 2005.
Kyle Young — Director, Country Music Hall of Fame & Museum: Has run an iconic downtown cultural attraction since 1999 and consistently posted record numbers before the pandemic. Joined the nonprofit in 1976 before becoming its education manager in 1978.