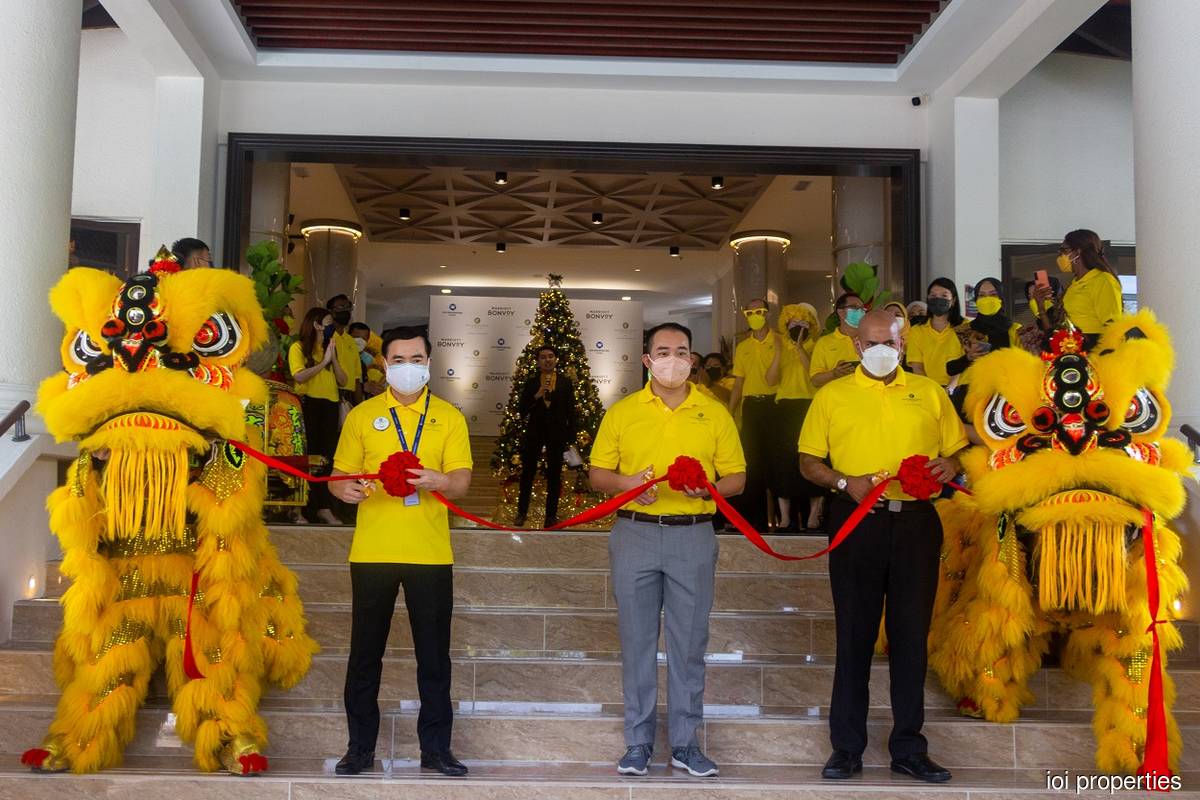 PETALING JAYA (December 21): IOI Properties Group Bhd has announced the opening of its Palm Garden hotel in Putrajaya, a Tribute Portfolio hotel. The 151-room hotel – including 14 suites – is located in the heart of the 788-acre IOI resort town, Putrajaya.
According to a statement on Tuesday, December 21, the opening of the hotel marks the debut of Marriott Bonvoy's Tribute portfolio brand in Malaysia.
IOI Properties Group CEO Datuk Voon Tin Yow said the Palm Garden Hotel is one of the developer's many world-class branded hotels.
"We are bound by the Group's Vision of Trusted. with a focus on service delivery and quality excellence. We are trustworthy. to do our best, put our customers first and demand excellence in everything we do, "added Voon.
He also pointed out that the relationship of IOI Properties Group with Marriott International has grown since 2002, with the opening of the Putrajaya Marriott Hotel. "Marriott International is renowned for its excellent service and quality; traits that we very much appreciate and which are in line with our vision of Trusted. The strong positioning and presence of the Marriott International brand, as well as its values ​​of pursuing excellence and embracing innovation will surely be of bodes well for Palm Garden Hotel, Putrajaya, a Hotel tribute portfolio. "
The hotel is inspired by its green and flowery environment and each room overlooks the lush greenery of the seaside town and is equipped with a plush sofa, LCD TV, desk, shower, bathroom. 'a mini-bar, a safe, an iron, an ironing board and a tea / coffee maker.
The Palm Garden Hotel offers easy access to IOI City Mall, one of Malaysia's largest shopping centers, as well as the prestigious 18-hole Palm Garden Golf Club. The hotel is easily accessible from other regional and international destinations as it is connected to major highways and is less than a 35-minute drive from Kuala Lumpur International Airport.
It is also a suitable venue for business events and social gatherings as it has over 22,000 square feet of flexible indoor meeting space. The hotel also offers 11 multifunctional event spaces, including a grand ballroom measuring over 6,000 square feet. Rafflesia, The Pillarless Grand Ballroom features a raindrop-inspired chandelier with a built-in stage and can accommodate up to 500 guests in a theater setting. For more intimate events, the garden or the poolside room can accommodate up to 100 people.
Other facilities include two large outdoor swimming pools and a leisure center which houses a gymnasium and sauna. In addition, the vast spaces surrounding the hotel are dotted with integrated obstacle courses for team building, suitable for corporate events. The hotel also has two exclusive restaurants (Palms Café and Aroi Dee) and a bar (Courtyard Bar).