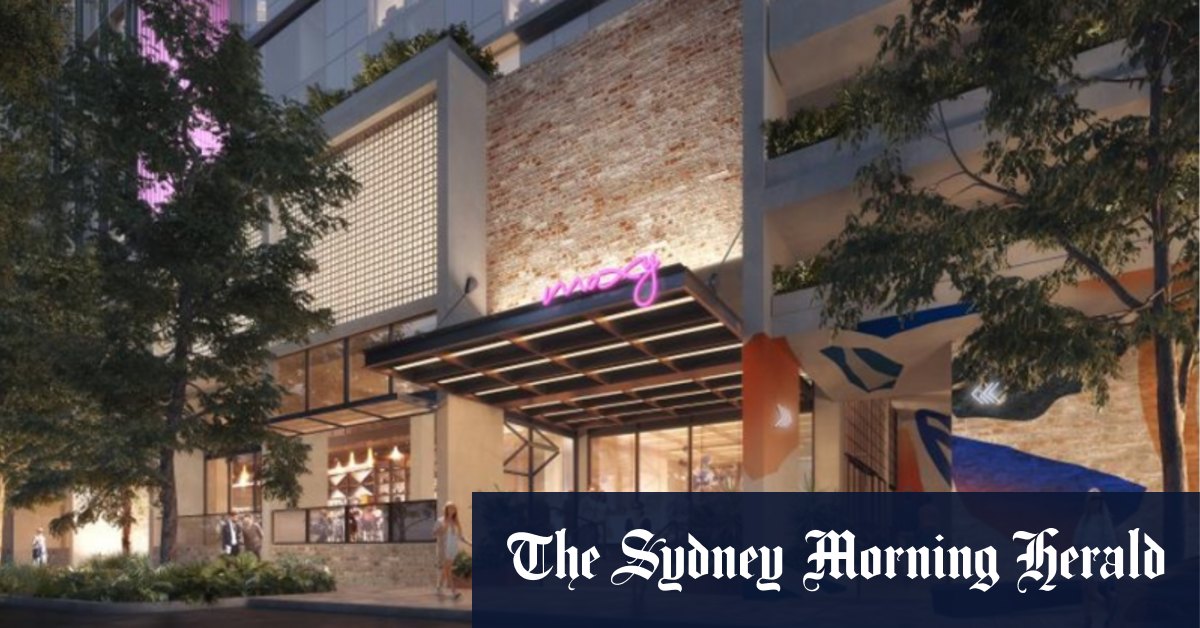 Sydney Airport is ready for a new $ 140 million hotel, with Marriott International to launch its new Moxy brand for the first time in the state and aimed at "young at heart" customers who don't want to be confined to. a stay at the hotel.
Construction has started on Moxy Sydney Airport, a joint venture between RF Corval and KS Hotels & Resorts. Sydney-based construction firm Roberts Co was appointed to build the project.
Designed by MAED. COLLECTIVE and GSA Group, the 2,997 square meter hotel is located on Baxter Road, located directly next to Sydney Airport and will consist of 301 rooms.
RF Corval Hotel Manager Chris Boys said it was a historic project for the company.
Guests will have access to a co-working space and collaborative meeting spaces, which are the hallmark of the Moxy brand. There are five fast-growing hotels under the brand that are slated to open across the country in the coming years.
Richard Crawford, Senior Director, Hotel Development Australia, New Zealand and Pacific for Marriott International, said Moxy's latest signing at Sydney Airport is Marriott International's fifth signing for the brand in Australia and New Zealand, making it one of our fastest growing brands in the Region.
"The scale of this project and its prime location at the entrance to Sydney Airport should position the hotel as an icon of the Moxy brand in Asia-Pacific.
It comes as the hotel industry comes under pressure from border closures and lockdowns, which have kept occupancy rates at an all-time high of around 10%.
But hoteliers say they are confident the market will come back to life as soon as the borders reopen, given people's pent-up desire to start traveling as soon as possible.