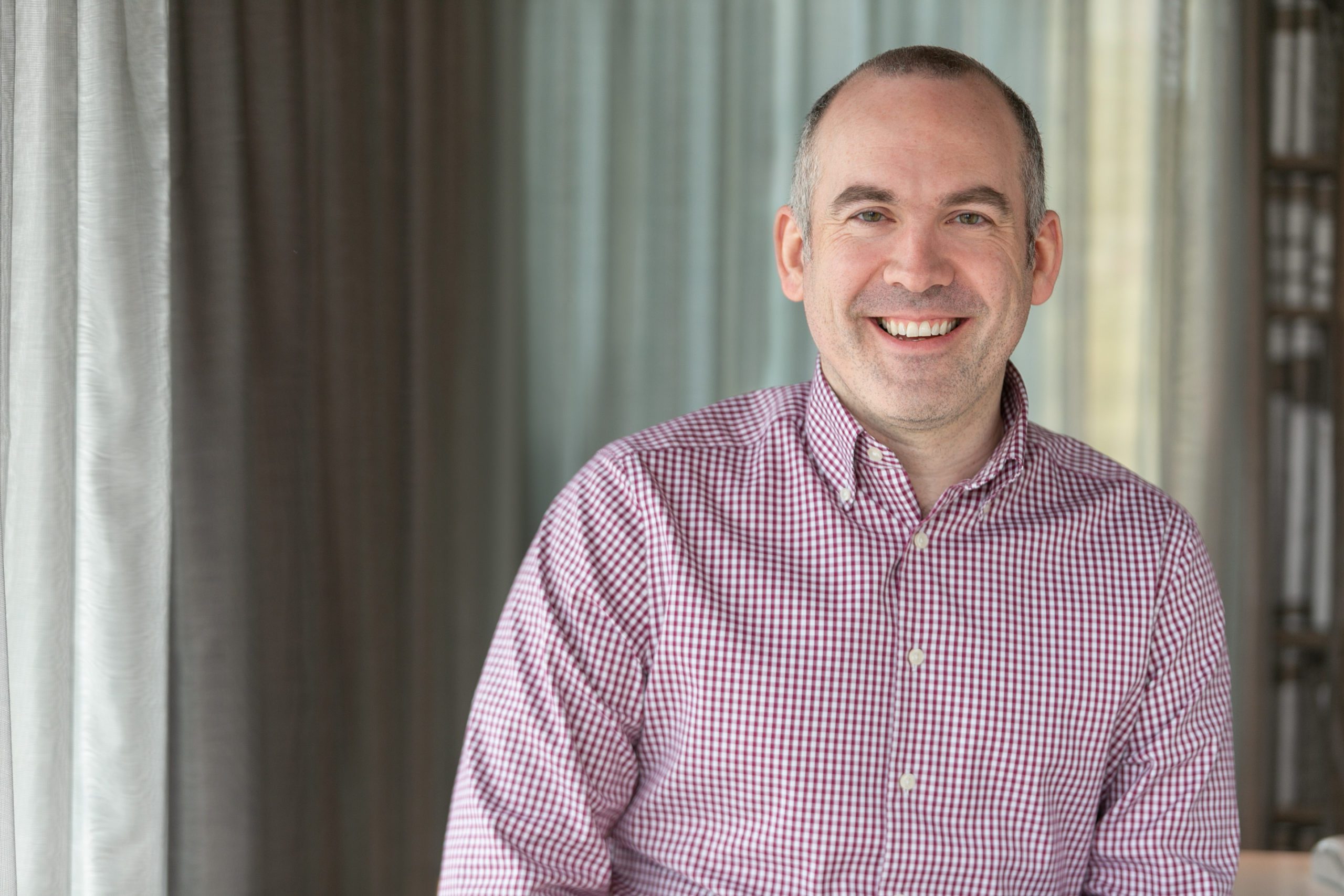 "It's a crowded market for the level of demand that exists. We have hotels all over England, Scotland, Northern Ireland and Wales, so we weren't financially locked out as the economy recovered," says David Hart, CEO of RBH Management. As a UK-based hotel management company, RBH Management operates over 45 hotels across the UK and Northern Ireland, from luxury leisure and spa hotels to extensive F&Bs. With a central team of over 90 people, the company supports all of its hotels in all functions, including operations, sales and management, central revenue management and central marketing.
Despite a debilitating trade season in the fourth quarter (Q4) of 2021, RBH came out on top with an occupancy rate up 75%. Hart reveals that several factors led to this feat. First, he attributes the success to RBH's "flexible" and "agile" decision-making over the past year in treating each hotel individually. "No two hotels are the same and no two locations are the same, so what we can't do is have a holistic approach to how we run all hotels commercially," says he.
As a result, RBH's central sales team focused on each hotel business individually by tapping into new markets that the company had not previously specifically targeted, including the sports, government and construction sectors. Due to the travel restrictions in place in the UK throughout the year, business travel has reached a minimum with businesses working from home. "It would have been a big part of the core business at a lot of our hotels and it's pretty much disappeared. Our sales and commercial teams had to do everything they could to try and replace that business," says Hart.
He reveals that RBH's central sales team had "restructured the business" to focus on those markets because "there has been a lot of business there because of the pandemic." In particular, sports teams became a "specific focus" as one of the "main industries" that restarted after restrictions were lifted was professional sports. Hart says, "Teams were playing and traveling, so we had some pretty good successes in that area."
Second, he attributes the company's fourth-quarter success to Britain's historic holiday boom. "The resort business started to pick up when people started to travel a bit more. People were desperate to go anywhere; it was definitely something to see as bookings increased," he says. Notably, the most successful hotels for RBH last year were those near the coast, and even hotels that were on the way to those locations were "very successful."
Namely, RBH's hotels in Blackpool were "exceptionally good", including the Holiday Inn, Lyndene Hotel and Imperial Hotel Blackpool. Additionally, the Holiday Inn Express Southampton and the Holiday Inn Express Barrow-in-Furness, which is just outside the Lake District, were 'overwhelmed with business once restrictions opened'. The Holiday Inn Express Bridgwater, along with the Hilton Garden Inn Stoke-on-Trent, also did "exceptionally well once the leisure market was allowed to reopen in the second half of the year", from especially as Bridgewater was on the south coast point for people traveling for staycations.
But by how much did RBH Management exceed both its target performance and its pre-pandemic performance levels? Overall, nearly half of RBH-managed hotels were "more profitable" in the second half than they were in 2019 for the same period. According to Hart, RBH had two-thirds of its hotels ahead of their budgets for calendar year 2021. "That tells you how well the business has come back. It's not like we're seeing good performance compared to the last year and a half or two years, these hotels were really good compared to normal, which is really a fantastic place," says Hart.
Looking at the company's Revenue Generation Index (RGI), the measure of a hotel's performance against its competitors, RBH achieved levels of 103-104% before the pandemic. Hart explains that if a hotel scores 100% on the metric, "you're getting your fair share of business." Ultimately, this means that pre-pandemic, RBH Management hotels were on average 3-4% "better than their competitors" in the markets.
Currently, RBH has remained consistently at a 110% ROI rate as the business has "stabilized" out of the pandemic. "This means that in terms of revenue, we are on average 10% better than our competitors in the hotels we operate. We feel a huge accomplishment for where we are and where we're trying to get to," Hart shares. Previously, RBH was targeting an average index of 105%, so the company was 5% ahead of expectations.
Hart continues, "As we move away from the peak of the pandemic, I think it really shows that our business is in a great position relative to all that is out there. We perform on revenue, we perform on profit, and we perform on customer satisfaction, which are just a few of the absolute key indicators of business financial success. »
Last year also saw the opening of three new hotels: Pocotel Glasgow, The Gantry London by Hilton and Corner London. Hart says these sites had "taken off incredibly well"; in particular, the Western Hotel had "exploded to terrific performance almost immediately in November". Meanwhile, the Pocotel Glasgow was 'full weeks after opening' due to the COP26 conference in Glasgow.
However, that doesn't mean there haven't been challenges. RBH has hotels located in larger cities, such as London, Edinburgh and Glasgow, as well as airport hotels, which have had more difficulty. Hart says, "There was an element of struggle within these markets before the pandemic hit. There was an excess supply of hotels in these areas compared to demand, so this is a continuation of that.
Inevitably, like the rest of the industry, RBH struggled in business in December due to the emergence of Omicron. With the cancellation of Christmas parties and events, December sales "took a hit" from what they had hoped for. Due to the "depressed trading", Hart states that it was difficult to plan anything with any degree of certainty, therefore RBH had to constantly forecast cash flow. Meanwhile, with an increase in last-minute bookings, this has led to difficulties in managing adequate staff levels and food and drink supplies, creating a 'difficult to exploit environment'.
How did RBH Management deal with these inevitable challenges posed by Covid? A key factor that Hart relies on is the implementation of a multi-skilled process within the hotels under RBH, including the teams that worked in the restaurants, at the front desk and the administrative team. "The process was about allowing people to do a lot more things, and part of that was because of the challenges we were having with staffing. The hope was that staff would really see the benefits for themselves and prove their own individual development, what they were capable of and demonstrate what they understood in the business," he explains.
In addition, RBH introduced a new social platform through its HR system to connect each hotel staff member, as well as the management company itself, within a single platform, and the company collected regular feedback to find out "any concerns that weren't being addressed because things were changing all the time" and to "keep abreast of people's thoughts".
Looking to keep that momentum going in 2022, Hart reveals that RBH has three more hotels in the works, which the company hopes to announce next month. Additionally, Hart plans to continue to focus on staff retention because "making them want to stay and making us a good place to work is absolutely critical."
Additionally, RBH will also focus on the owners and partners of RBH-managed hotels, making sure it "delivers for them, finds solutions when they need it, and helps them in ways we wouldn't." not normally in normal times, like helping with cash flow planning," says Hart. Last but not least, he aims to keep communication going: "We've provided a lot of additional support over the last year or so, and we want to make sure to keep all the good parts of it and keep improving it."