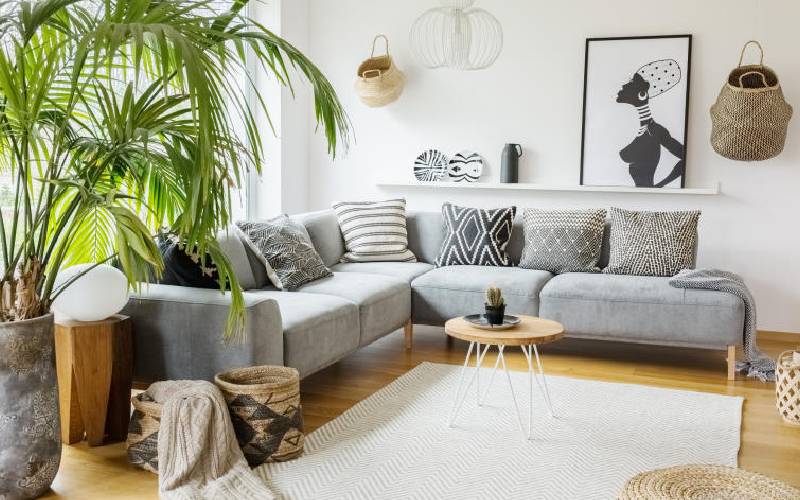 As the holidays come to an end, one trend that took hold as Covid-19 caught up with Kenyans is the idea of ​​doing holidays differently.
Because of the fear of catching Covid, travel restrictions and declining incomes, it became necessary for people who still wanted to take vacations to do them differently. People were having vacations, the kind of vacations that are mostly local, without having to travel too far.
Airbnb, where ordinary people rent their homes to travelers, continued to grow in popularity over hotels as people continued to party indoors when bars and restaurants were closed. The hospitality industry suffered heavy losses as even though restrictions were eased, it took time for people to start booking them again as many had discovered other ways to spend holidays.
While airbnbs have become popular, there was one thing they lacked: the service that comes with hotels. As a result, a concept began to gain popularity that was the middle ground between Airbnbs and hotels – the concept of apartment hotels.
"An apartment hotel is a hotel that offers you virtually all the services you would find in a hotel. The only difference is that instead of staying in a small, cramped room, you stay in a spacious, fully furnished apartment, but you still have all the services you would find in a hotel," says Eric Mbugua, marketing manager at a hotel-apartment in Nairobi.
In an Airbnb you live in a complete apartment, but without services, and in a hotel you only have one room, but with all hotel services, in an aparthotel you have both.
"If you want to cook, you have all the utensils, cutlery, kitchen equipment – ​​everything you need is provided, as in all the other rooms, which have everything you would find in a house. Fully furnished means everything is there," says Mbugua.
Since these are not just apartments, but apartment hotels, you also get all hotel services such as housekeeping, reception (i.e. there is someone to check in and leave your luggage in the room); the concierge (person responsible for making sure you are in your room and taking care of your luggage, organizing excursions in the area where the hotel is located), and restaurants where you can dine.
You also have room service, which means that if you don't want to cook in your apartment kitchen, you can order food from your apartment. You also have a bar, leisure facilities like a swimming pool, gym, steam sauna and probably massage services.
Apartment hotels have also become popular with families as they are cheaper. "If you need three bedrooms for your family, you would have to book three separate bedrooms in a normal hotel, unlike booking a three-bedroom apartment in an apartment hotel," says Mbugua.
"It's also more cumbersome for you because if you're a family you have to agree on what time you'll meet outside your room. If you can't get three interconnecting rooms, you may be -even being on different floors, depending on hotel occupancy at the time of booking, whereas in an aparthotel you will all be in the same apartment with bedrooms.Families find this cheaper and more practical.
To get this level of convenience in a normal hotel, where the place you are staying is an actual fully furnished apartment and not just a room, you will usually need to book the Presidential Suite.
The equivalent of a presidential suite in an apartment hotel would be, say, a penthouse where your apartment takes up the entire floor.
Some hotel residences offer duplexes and even triplexes. In a duplex, for example, you would have two floors with stairs in the same apartment.