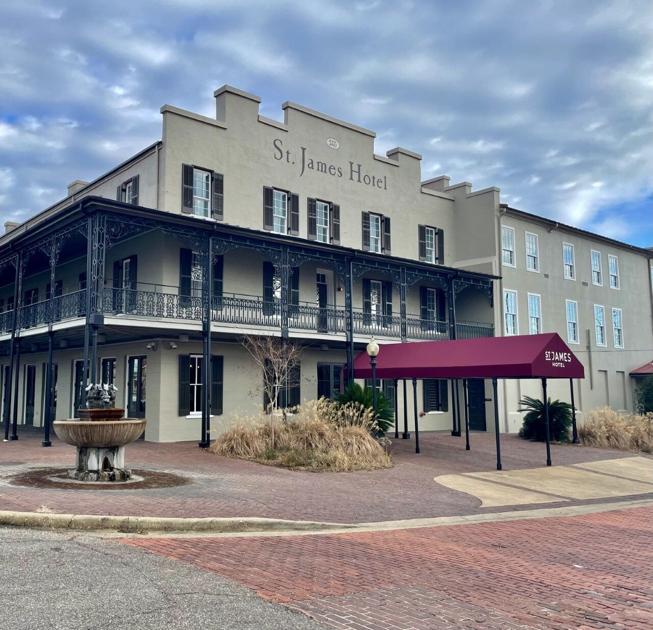 The St. James Hotel will soon be under new management.
Jim Lewis, CEO of Rhaglan Hospitality, confirmed on Friday that he had hired Rebel Hospitality to manage the 55-room hotel on Water Avenue. Rebel Hospitality is the hotel management division of Manhattan-based Capstone Equities, specializing in boutique "lifestyle" hotels like the St. James and other properties owned by Rhaglan, Lewis said.
"It means great things to the St. James," Lewis said. "Rhaglan is good. They are much better. "
Lewis said Rebel has particular expertise in the food and beverage business. "We are confident in the current management of the hotel," said Lewis. "I want the best to determine what they do every day."
The St. James, the only surviving pre-war waterfront hotel in the country, is part of the Tapestry Collection by Hilton. Rebel will manage all of Rhaglan's properties, including the Redmont Hotel in Birmingham.
Lewis said he hired Rebel to manage the day-to-day operations of his hotels so he could free himself to focus on other development projects in Selma. He said he would like to develop a restaurant in Riverfront Park and multi-family housing in the former Byrd School and Good Samaritan Hospital.
Rebel CEO Brian Sparacino said in a statement announcing the partnership that the agreement gives Rebel "an opportunity to elevate a unique historic property that is not only located at the epicenter of the U.S. civil rights movement, but is poised to be a catalyst for the Selma community, its economy and the regional travel market.
The deal was announced on Hotel Business's website.