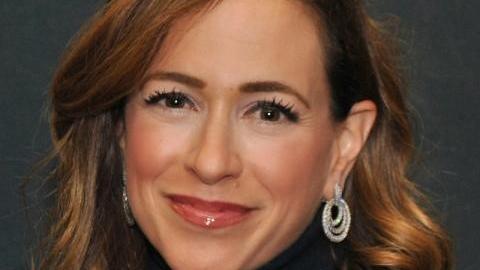 UNIVERSITY PARK, Pa. — Penn State has named Jennifer Wilkes vice president of human resources and chief human resources officer, effective Oct. 1.
Wilkes has served as interim vice president and chief human resources officer since February 1, following the departure of Lorraine Goffe in December 2021.
"Jennifer has done an incredible job in her short time in this position, and I am thrilled that she has agreed to take on the position on a permanent basis," said Penn State President, Neeli Bendapudi. "She has already had a marked impact on human resources and the University at large on several fronts, including the major compensation modernization initiative, as well as our transition to Highmark Blue Shield to oversee medical and health benefits. prescription from Penn State. I look forward to his continued leadership in finding new and innovative ways to support our employees. »
Wilkes said she plans to continue to focus on how to "effectively meet and support the needs of our valued staff and faculty."
"I am extremely happy to have the opportunity to continue serving in this capacity. As I consider my role and the role of human resources, our top priority continues to be our focus on customer service and our commitment to our employees," she added.
"A key focus for human resources will be employee retention in this post-COVID environment, as people's work preferences change and the work environment becomes more competitive during the 'Great Resign'."
Wilkes said that Penn State Compensation Modernization Initiative, which began in the fall of 2020 with the goal of modernizing Penn State's compensation and career structures for employees, will be a key project over the coming months. The initiative is expected to be completed in early 2023.
Beyond the compensation modernization initiative, Wilkes said human resources is continually looking to improve the employee experience.
Under Wilkes' leadership, the University formalized its flexible staff work arrangements policy in July, based on recommendations drafted by the Remote Working Task Force. According to Wilkes, human resources is also working diligently on the transition to Highmark Blue Shield as Penn State's third-party administrator for employee health and prescription benefits beginning in 2023. She said the transition to Highmark will help maintaining employee access to high quality services. medical care while maintaining the same medical care plan and reimbursable costs for workers.
"All of these efforts are ultimately aimed at continuing to make Penn State a great place to work for our employees," she said.
In his permanent role, Wilkes will oversee more than 225 staff members who support Penn State's 37,000 full-time and part-time employees on 24 campuses, excluding Penn State Health, and a budget of $25 million. . She will continue to serve on the President's Council and provide leadership in all human resource departments, foster strategic collaborations and build partnerships between academic and administrative units supporting the University's mission and strategic plan.
Wilkes has been with Penn State for more than 20 years and has extensive experience in human resources and employee relations. She was previously Assistant Vice President for Administration in the Office of the Vice President for Commonwealth Campuses, where she provided leadership in human resources, compliance, affirmative action, safety, security and emergency response.
Previously, Wilkes was Director of Human Resources for Auxiliary and Business Services and Director of Employee Relations for the University.
Wilkes has also served as an instructor at the School of Labor Studies and Employee Relations at the College of the Liberal Arts and the School of Hospitality Management at the College of Health and Human Development, both at Penn State. She held previous positions at the Walt Disney World Co. and the Shaner Hotel Group.
Wilkes holds a master's degree in labor studies and industrial relations and a bachelor's degree in hospitality, restaurant and institutional management, both from Penn State.